The build quality you expect from Linear with a familiar iOS design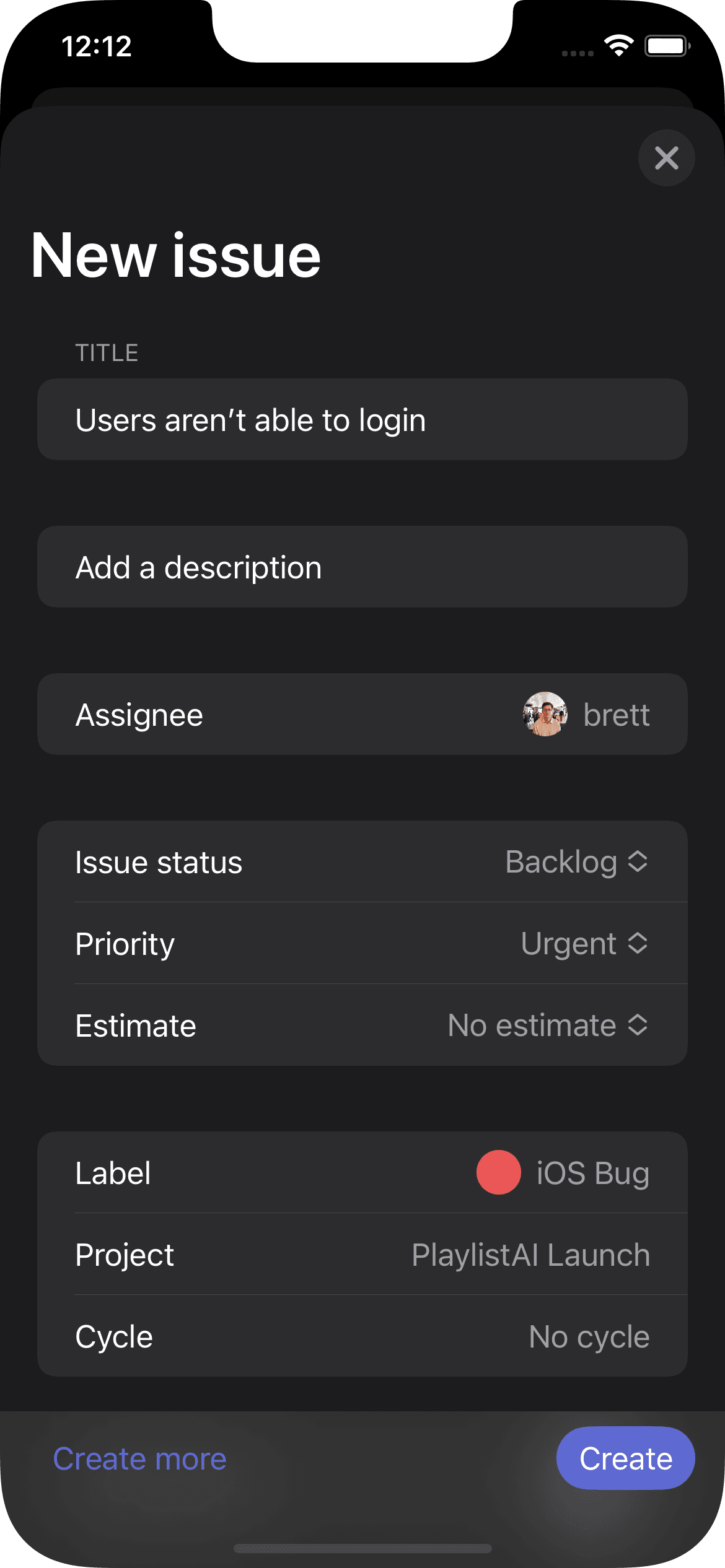 Create and edit issues
Track bugs when they happen and update your issues on the go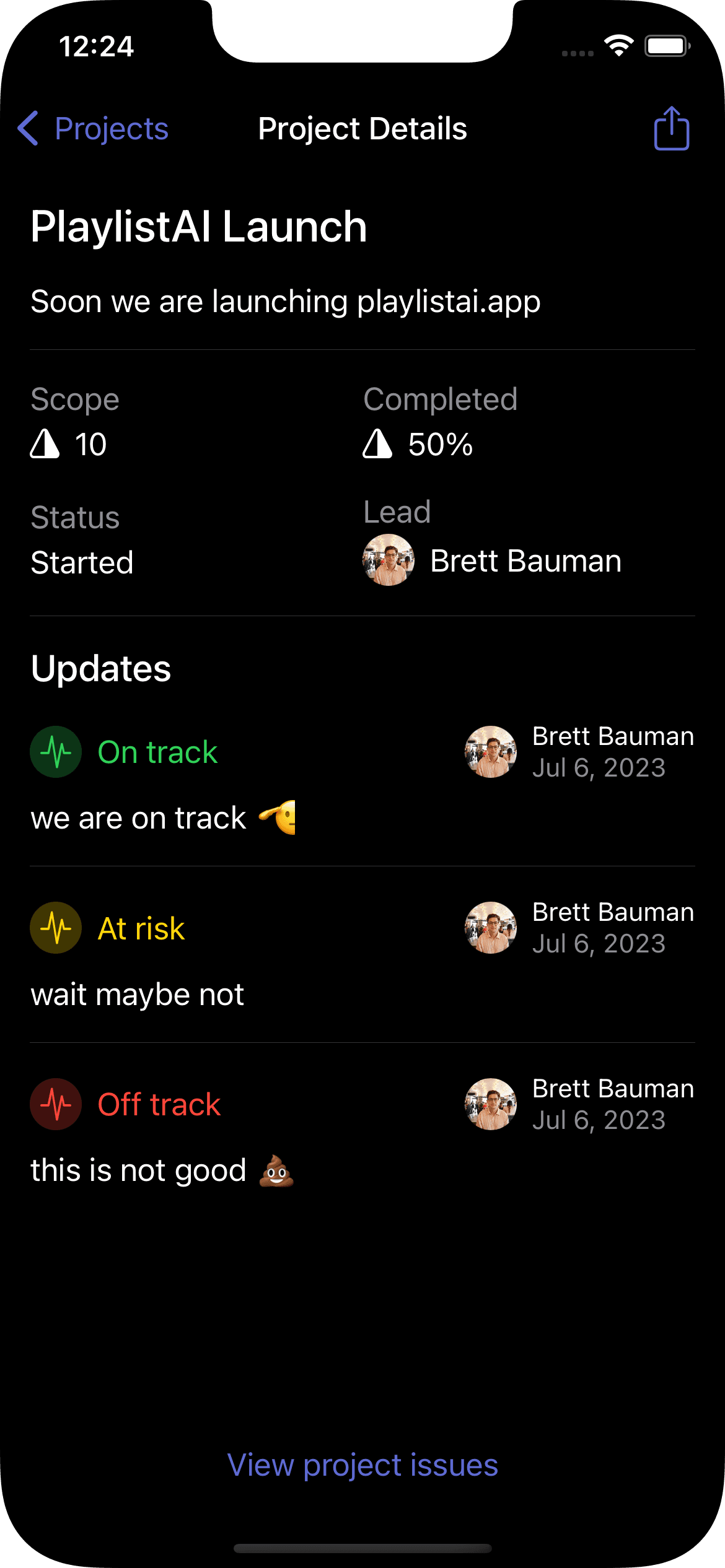 Keep projects on track
View project progress and updates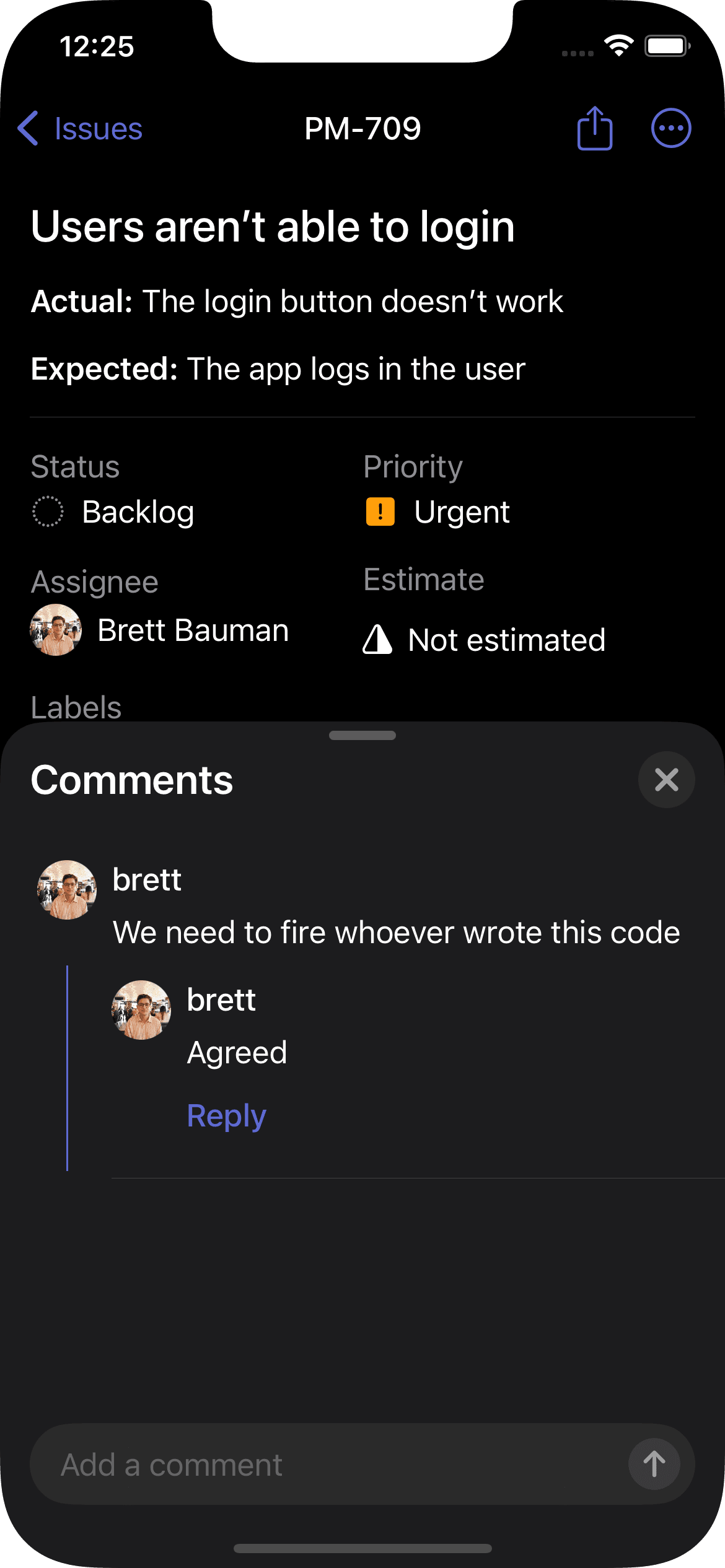 Post and reply to comments
Ask why issues are taking so long to complete
The best parts of Linear, optimized for iPhone and iPad
Securely login with Linear

No more web apps logging you out.

Star your favorite issues

Add issues to your favorites to keep track of them across Changes and Linear desktop.

Track project updates

Project updates are a lightweight way of keeping others in sync with what's going on.

Get your current cycle updated

Fix those issues you forgot to set as complete.

Parent and sub-issues

Link issues together as parent and sub-issues.

Customize your app appearance

Over 15 app icons, different colored themes, font choices, and more.
Frequently asked questions
If you have anything else you want to ask, send an email.
Do you have access to my Linear data?

Changes connects directly to Linear through their API, so your data never passes through Changes servers. Read the Changes Privacy Policy for more info.

Is this an official Linear app?

No, Changes is made by Brett Bauman.

How can I manage my subscription?

If you subscribed on web you can manage or cancel your subscription at this link. Otherwise, go to the Settings app on iOS to manage your subscription.